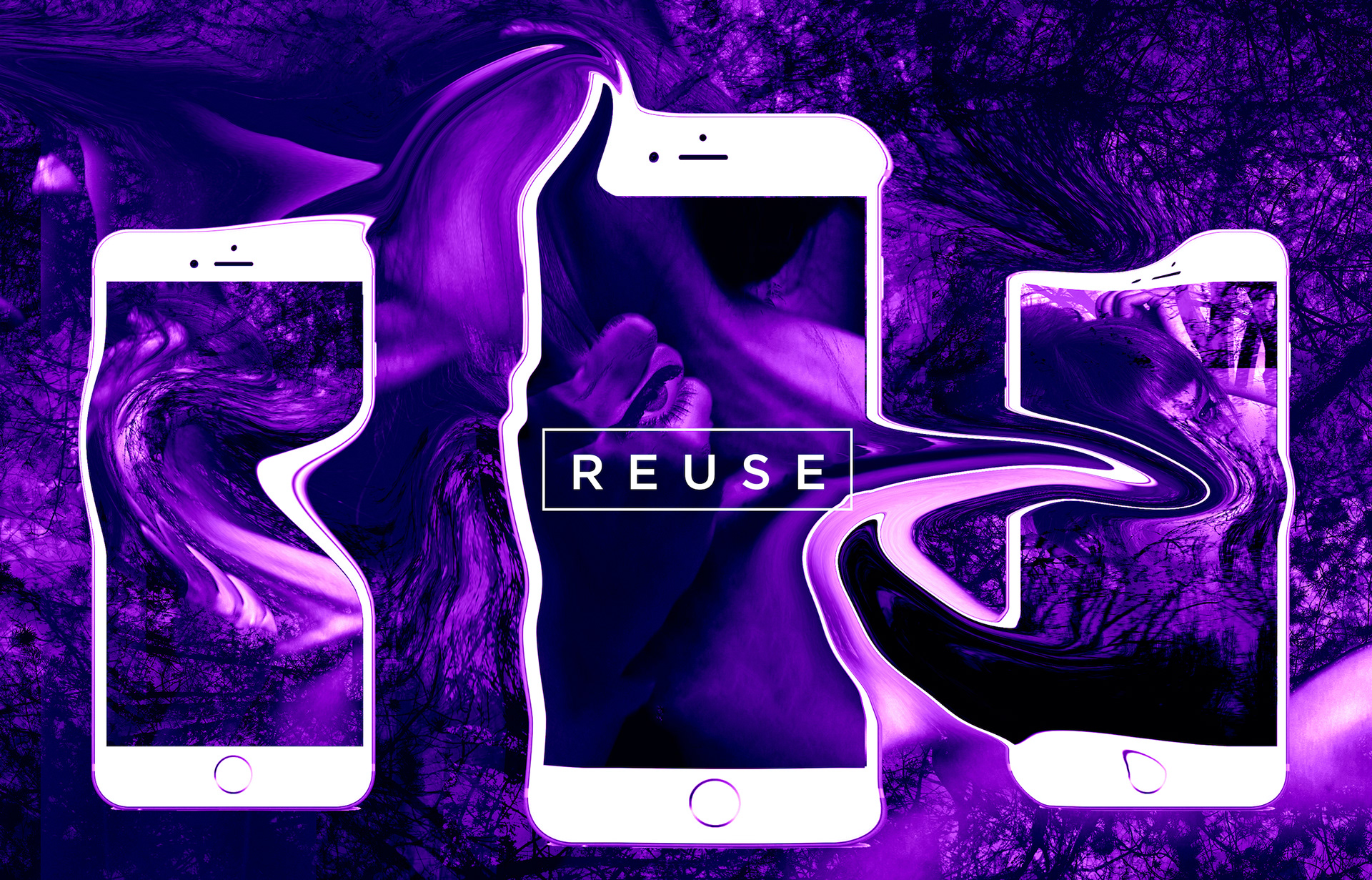 This sequence represents our mass consuming society at the time of information overload.
It showcases the use of previously produced imagery in a different context. The sequences contains a repetitive series of images as a demonstration of our overly-produced and curated world. 
It argues that meaning and value of a photograph are formed in the future as photography gains more importance once perceived as a documentation of the past. The digital is ambiguous in itself, but the benefit it gives us is the possibility of reshaping work through time. 

Self-reflection was necessary for this series' creation. Without contemplation, progress and development are impossible. 

Only through time can we know if something is of quality or not, as with its passing creation is perceived, experienced and judged. 
Digital photography has been reduced to a set of beliefs and aesthetics dictated by the online realm. In order for an artist to stay relevant one must create relentlessly to feed its own audience. Artists have become dependent on mass production and the commercialisation of a medium such as digital photography, the most instantaneous art craft. This medium alongside social media, propels mass consumerism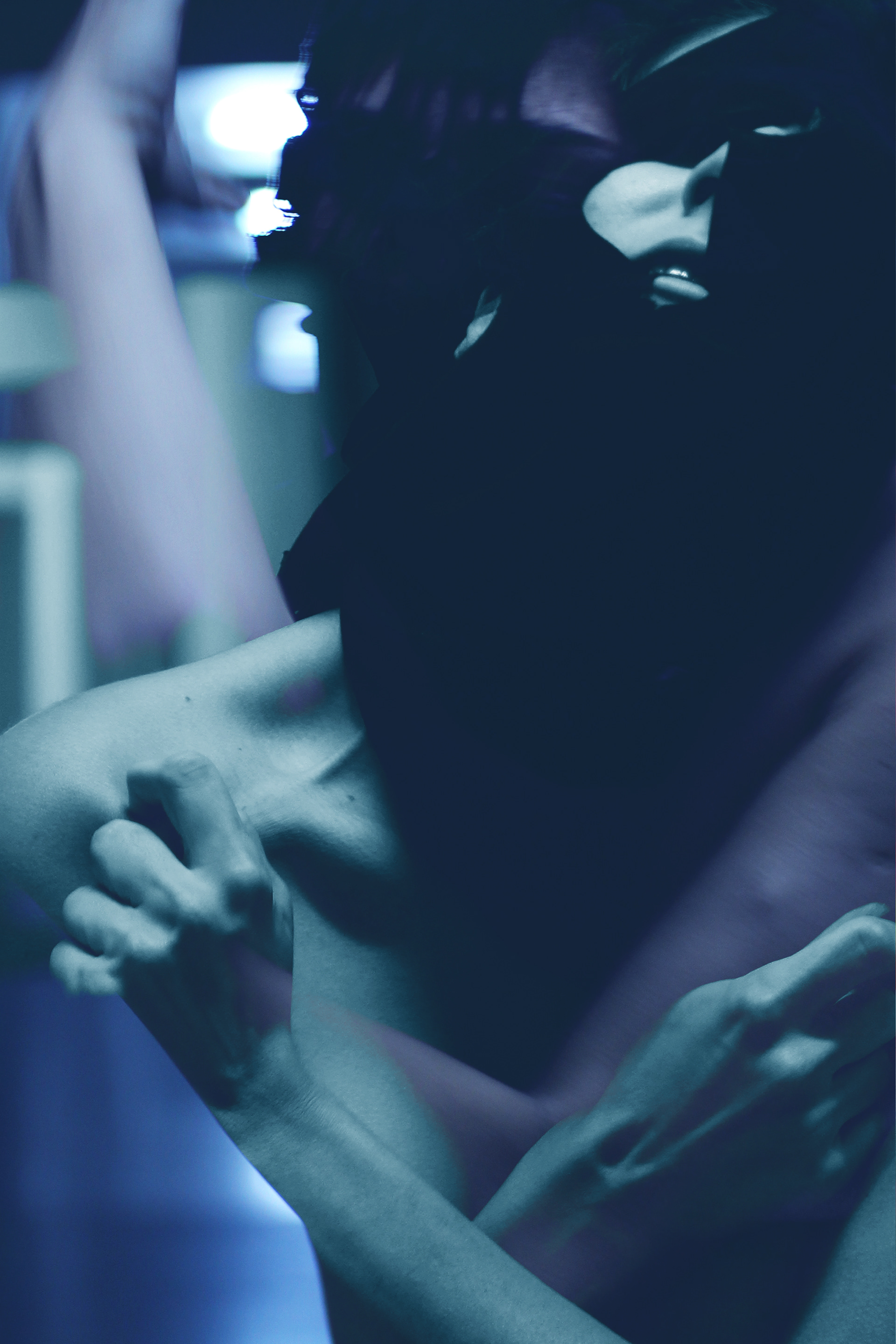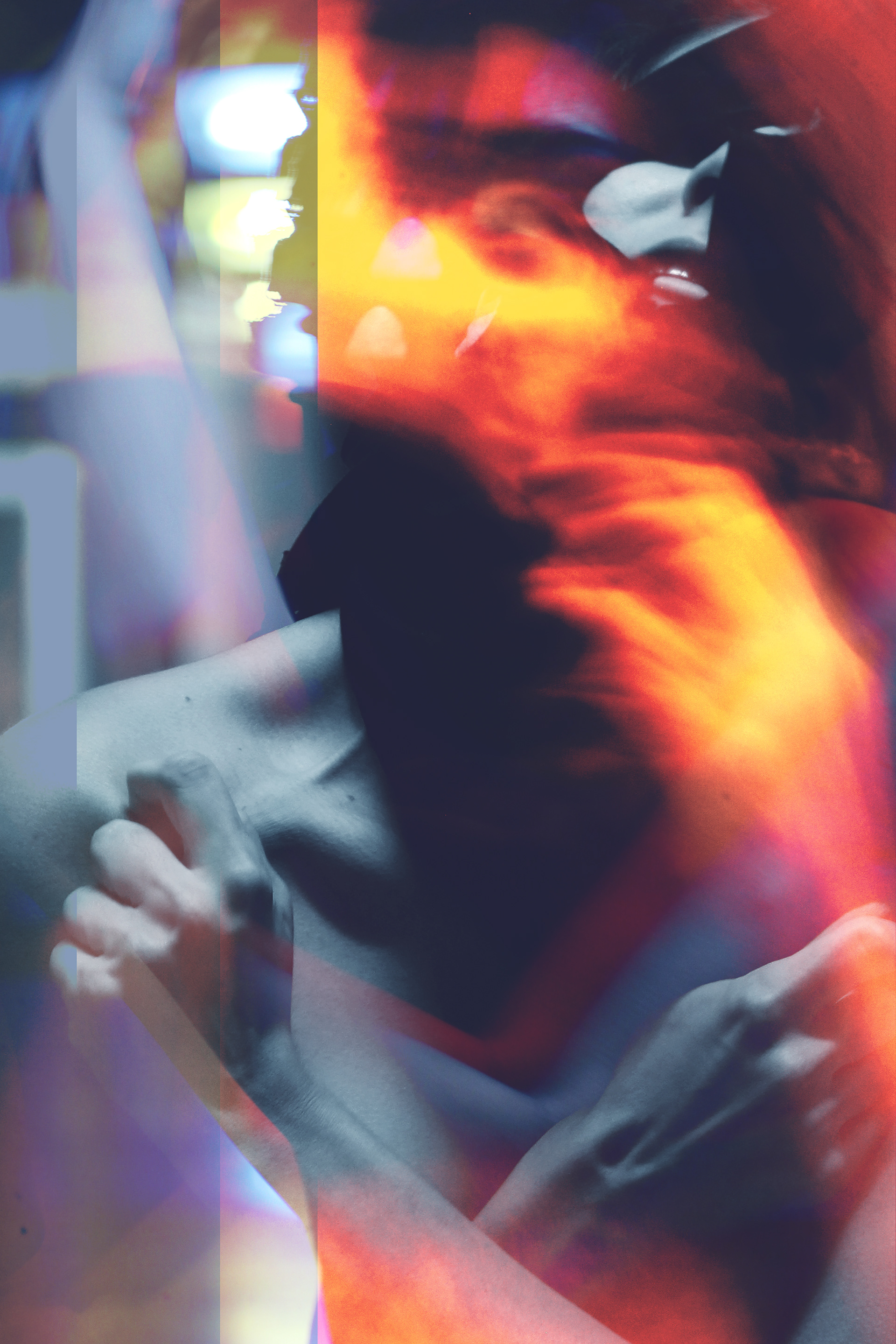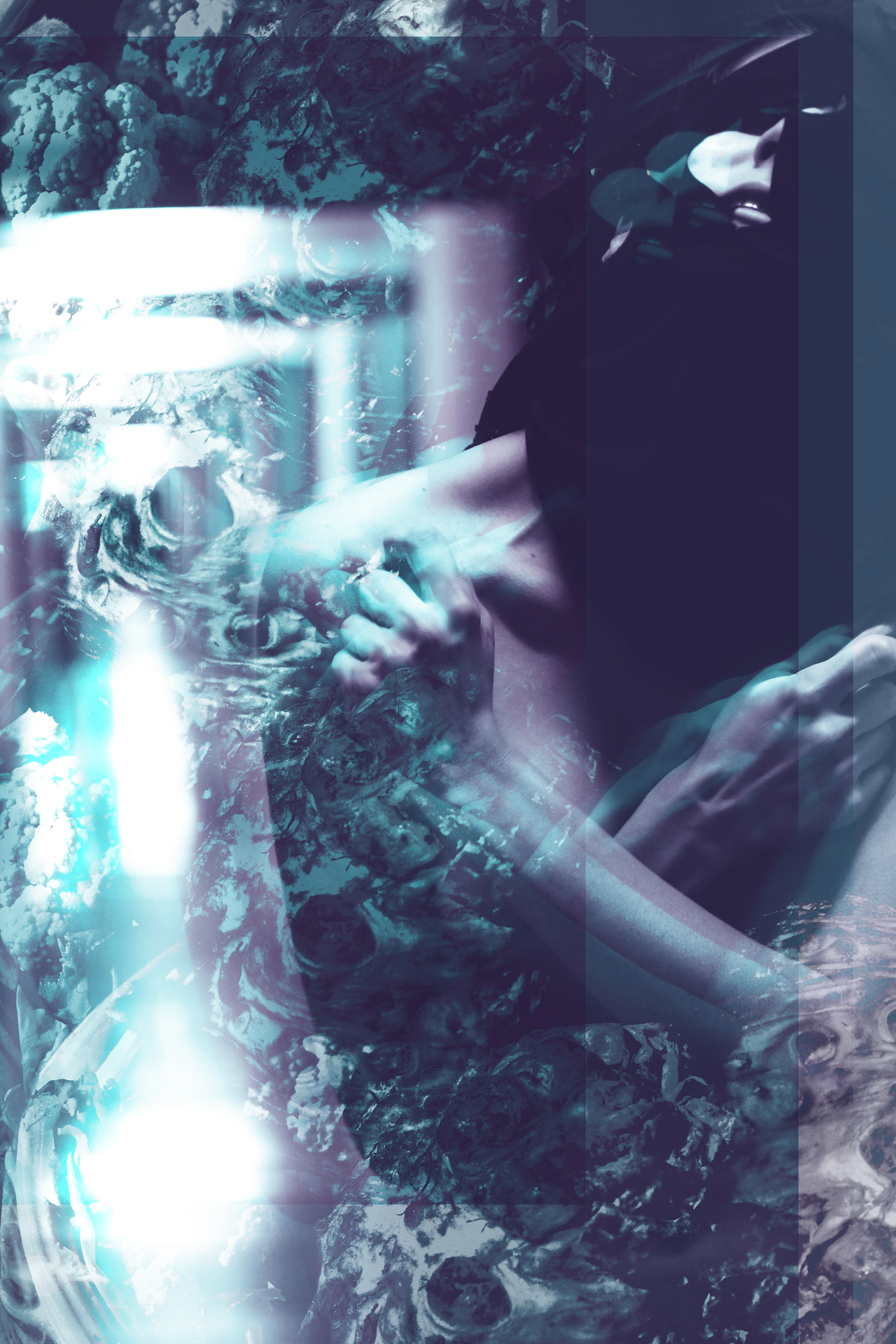 "Needing to have reality confirmed and experience enhanced by photographs is an aesthetic consumerism to which everyone is now addicted. Industrial societies turn their citizens into image-junkies; it is the most irresistible form of mental pollution." 
This sequence demonstrates how to re-purpose old commodities, in this case photographs. Art is a language and a reflection of our culture. The way we use photography mirrors our mass consuming society which has been subjugated by the highest form of fiction- the economy. Storytelling is a form of art. We are on top of the food chain because of our capability to co-operate and communicate fictional realities through language.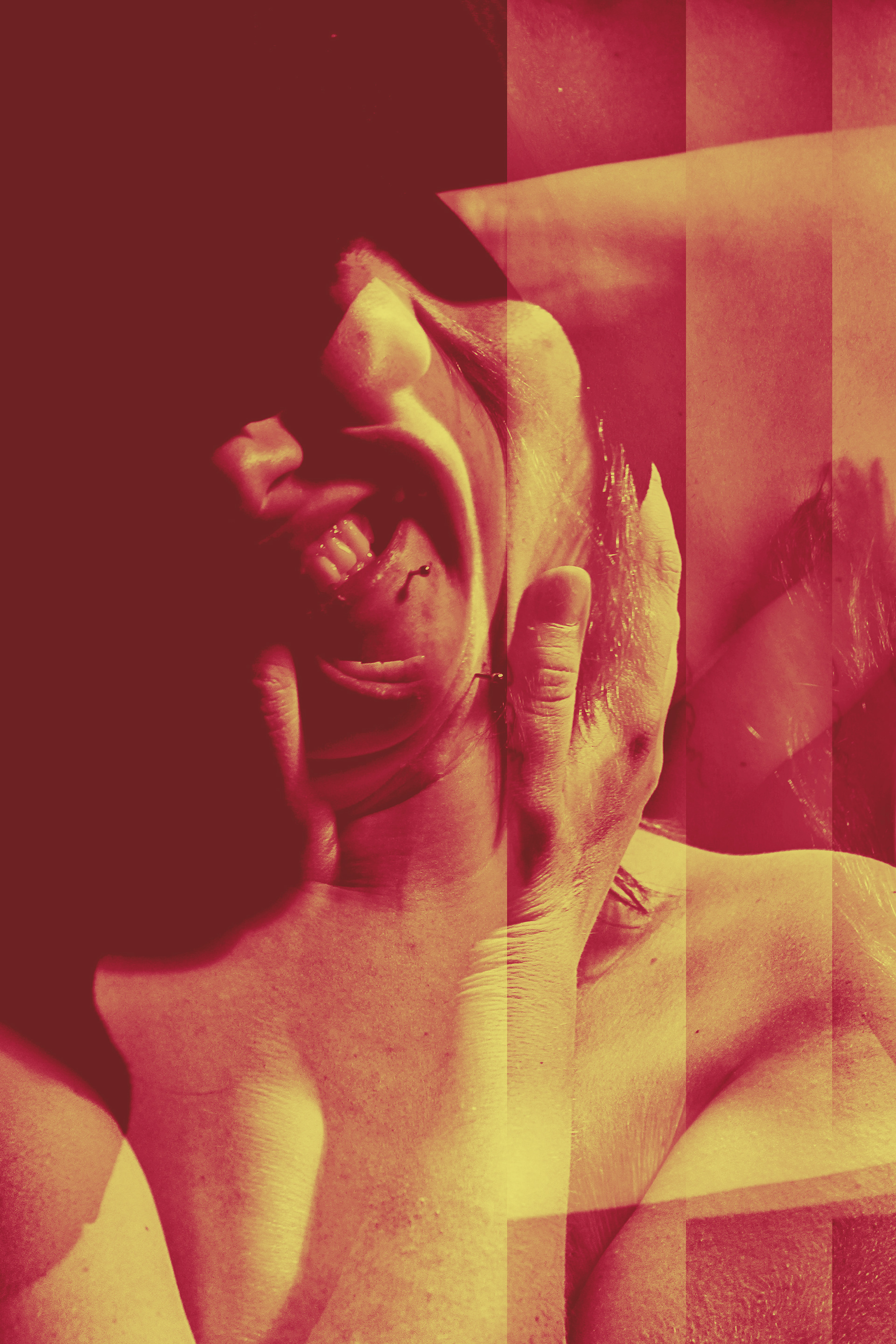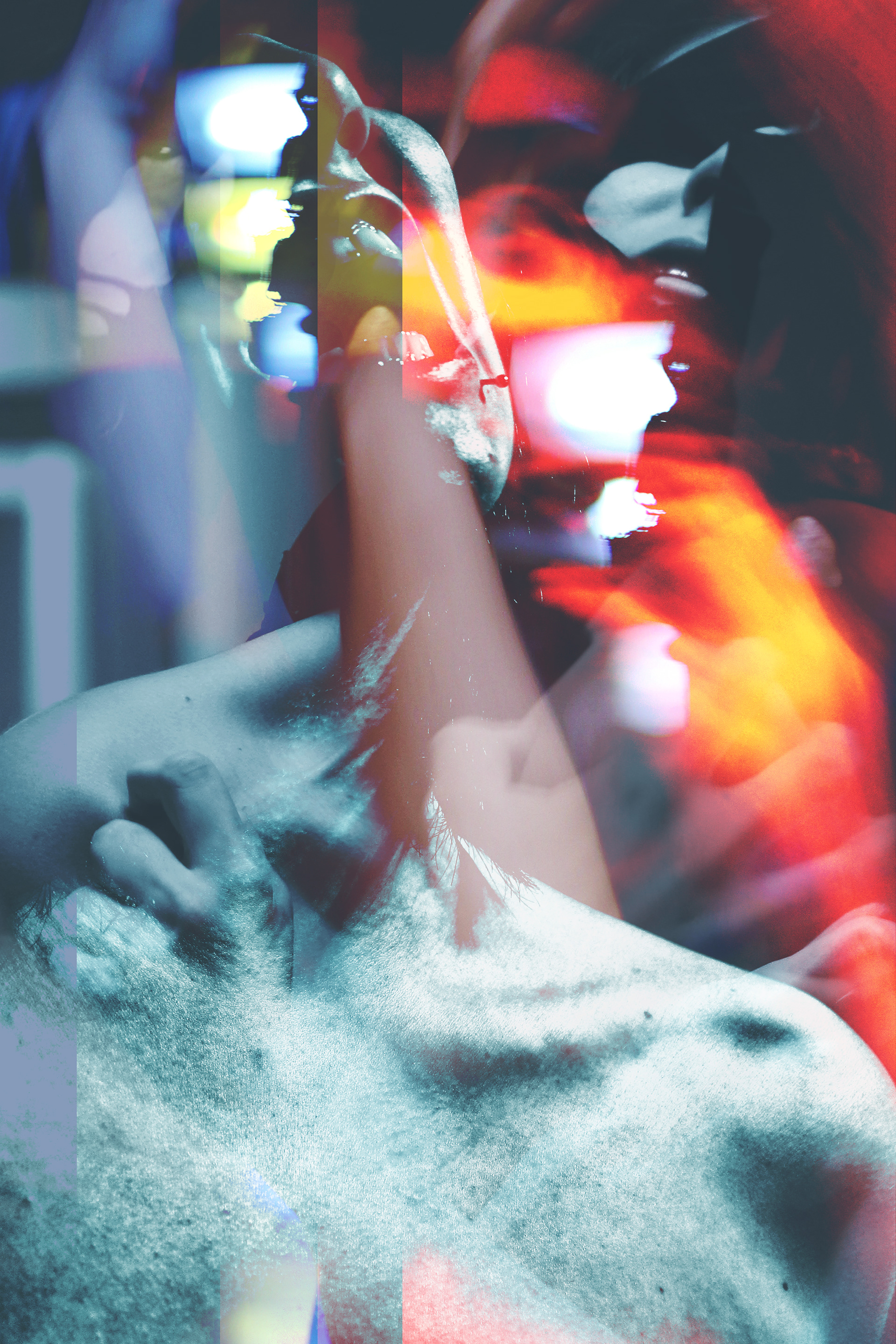 If we argue that art is language, then artists are the architects of our believes and daily lives. Our constructed realities are run by imaginary entities such as countries, banks and corporations. They created the main story all of society believes in - money. Perhaps it is time for humanity to start believing in something else. 
Through the invention of social media and the internet, humans gained the possibility of simultaneously experiencing multiple events at once, which impacted our perceptions of reality. Once a digital file is uploaded to the internet, there is always a chance for it to be re-contextualised, and mis(understood). The online realm ads another fictional layer to our existence, where we can merge information from our actual/ fictional lives and create another believable fictional entity. It is a completely different world where everything is possible, at the same time, there is a price for being part of that world. We should use the power of imagination to construct a reality in which the ruling order of fictional entities is different, especially if artists are the ones with the capability to transform reality. 
R E U S E

's main parts originate from the sequence Hall of Shame(2013) which depicts a number of mental illnesses. In 2015 I was revolted by the demand of social media to constantly produce imagery in order to stay relevant as a photographer. At the time,I evaluated my entire work opus and created R E U S E from the pieces considered as "average". This sequence is made in the same manner artificial intelligence generates art

.

 The re-purposing of Hall of Shame through the enhancement of commercial and landscape imagery resulted in an explosion of colours in contrast to the original black and white images. 
Through the tools given to us today, every art piece can be printed an infinite number of times and endlessly transformed. This philosophy can be applied on all types of art forms, as well as our personal lifestyles. There is no beginning, there is no end. Life is an infinite circle and we can never stop perfecting our craft, as the master and the beginner are the same(Miyamoto Musashi). 
R E U S E will be re-contextualised indefinitely as a representation of never ending possibilities of the tools provided by human invention. It demonstrates that we should focus on the development of one creation, rather than producing an indefinite number of works with lesser quality. It showcases how even a photograph can be reused, as can everything else around us. This sequence mimics the development of technology and personal progress.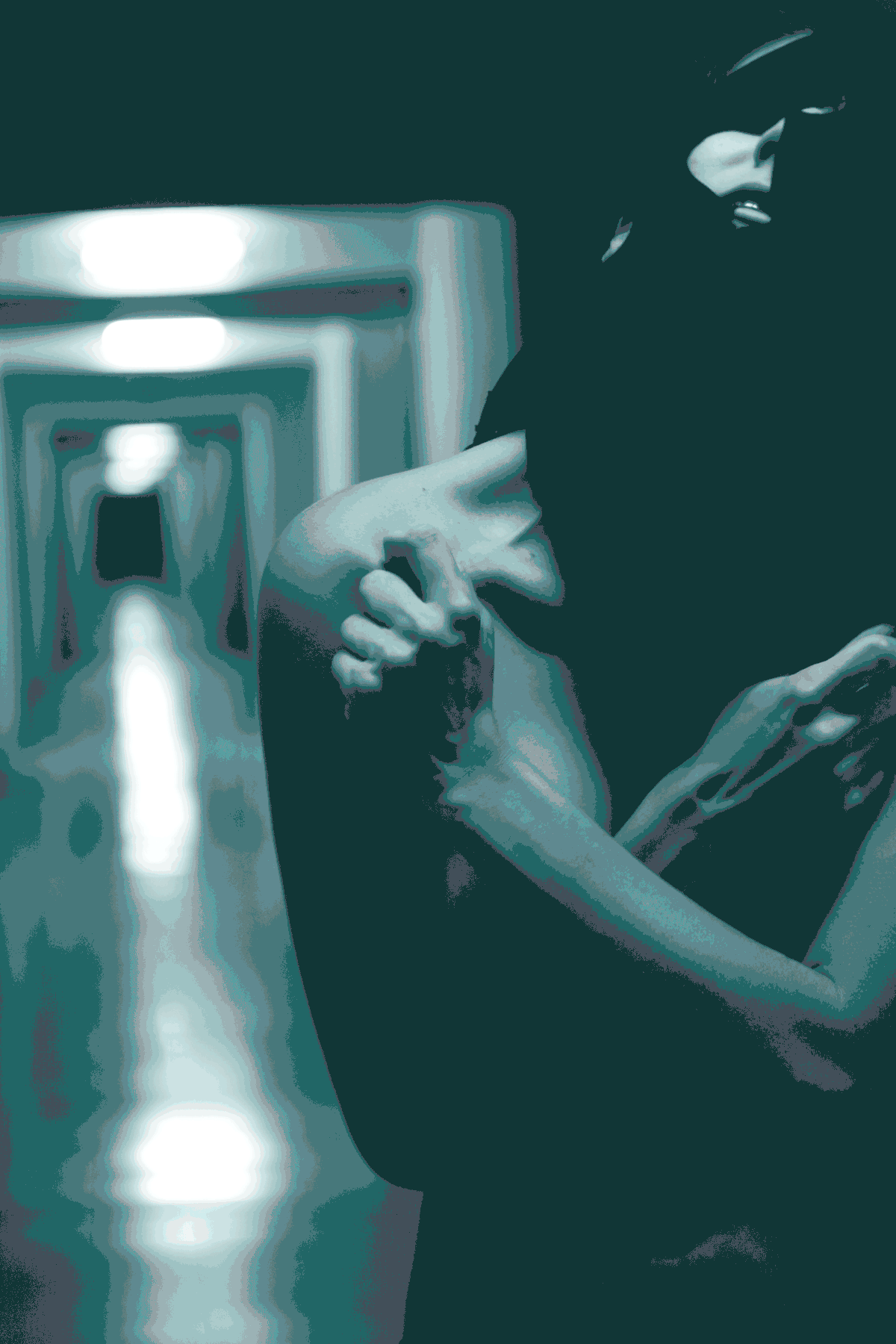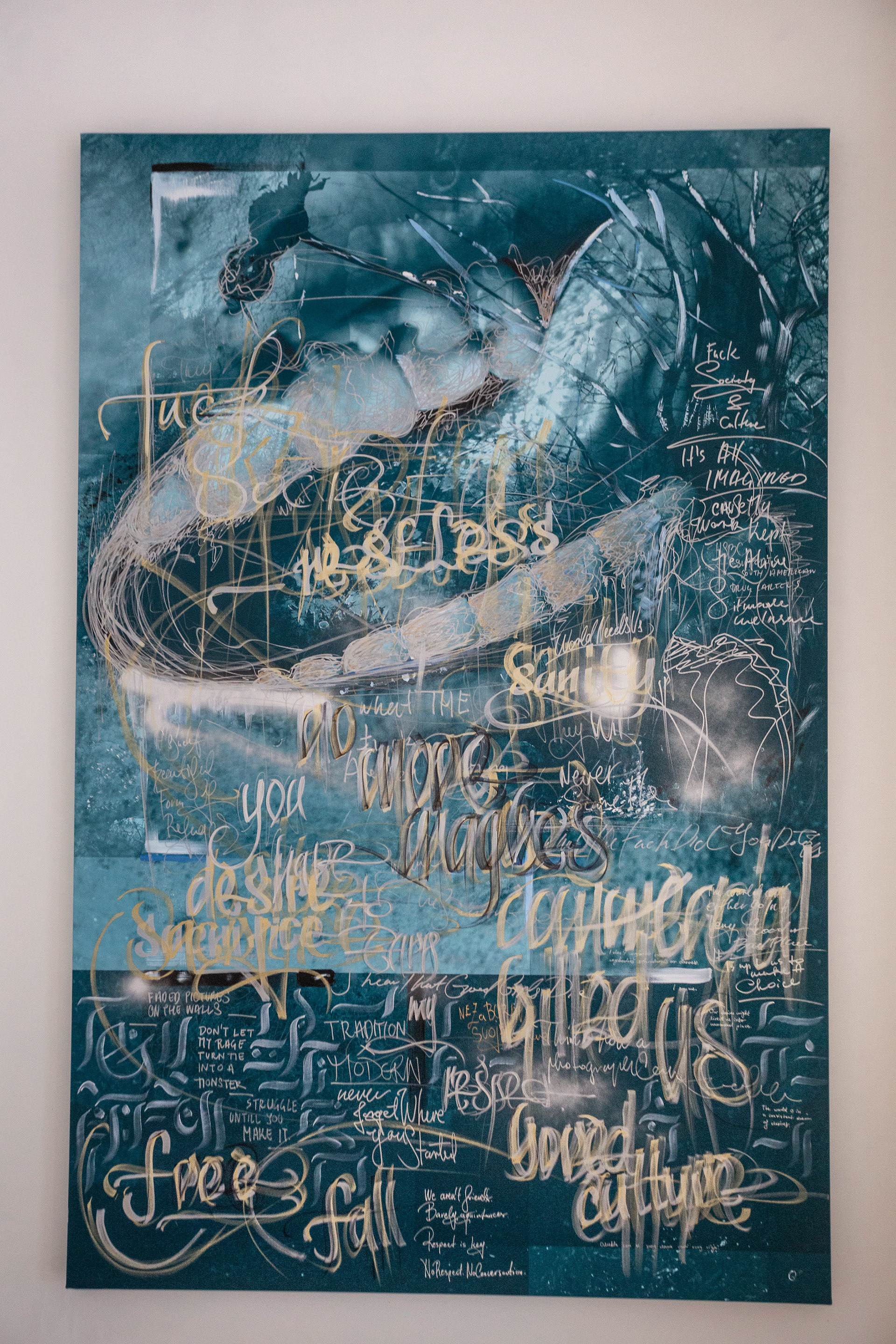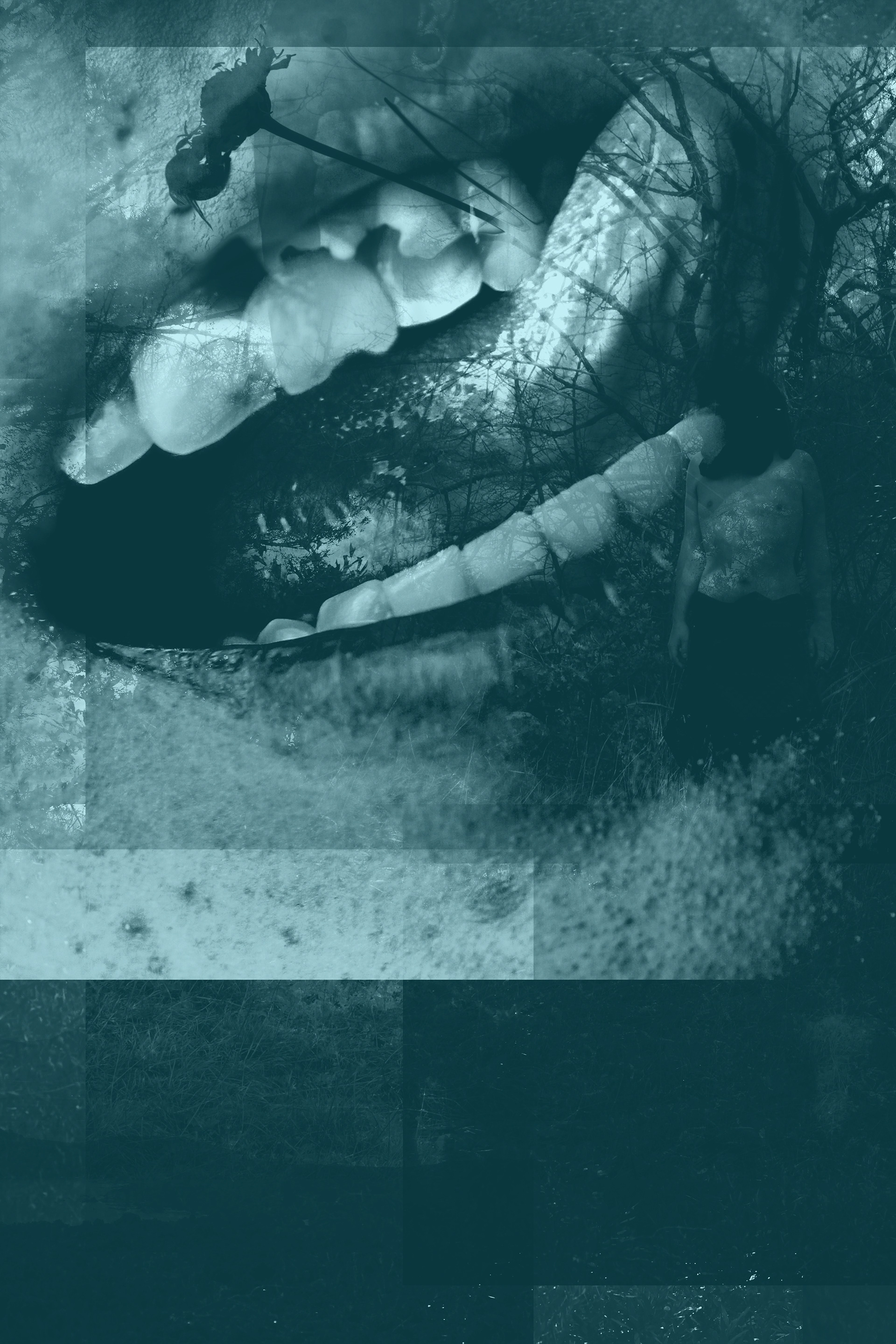 Photographic print on canvas 
+ Markers, Acrylics, Spray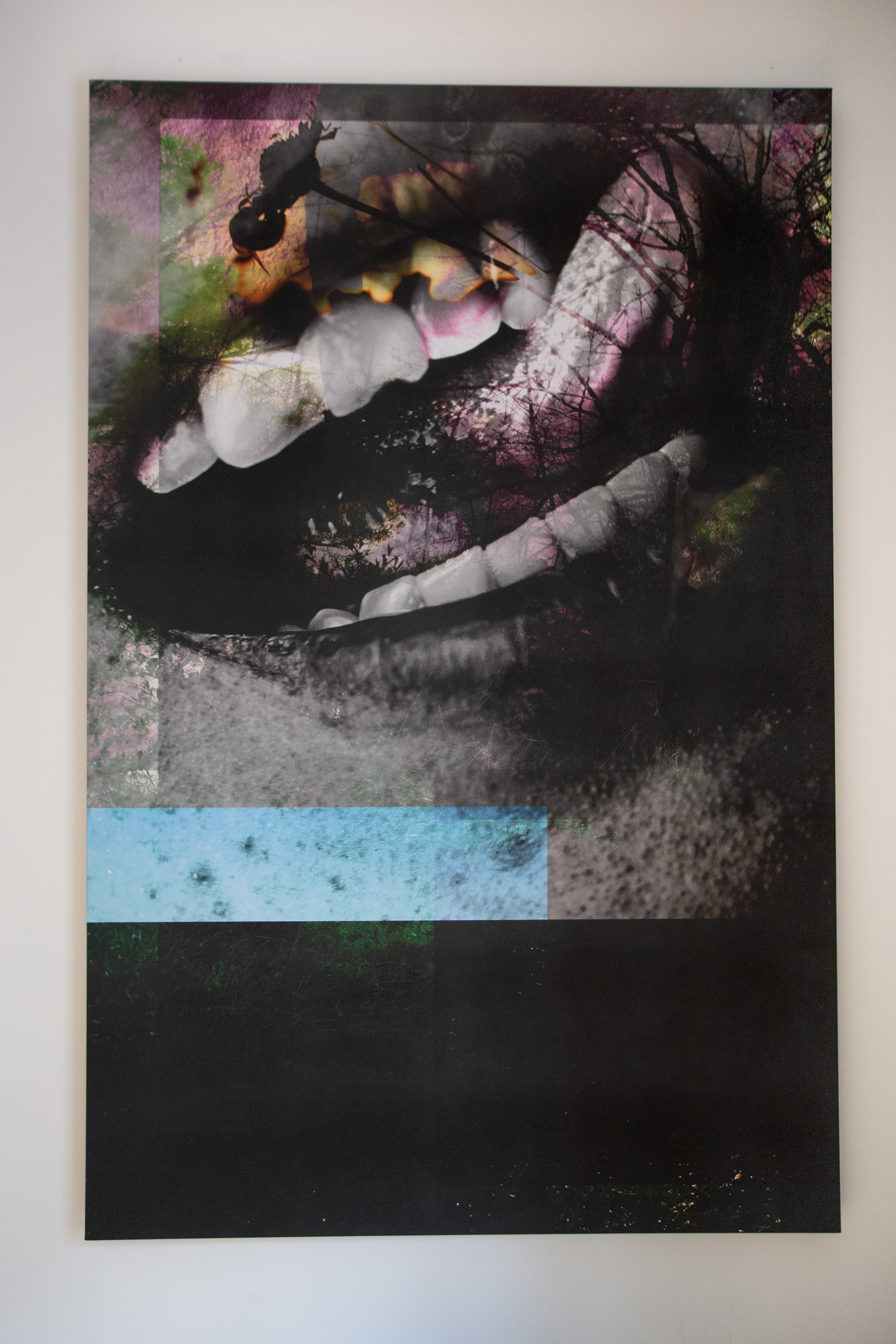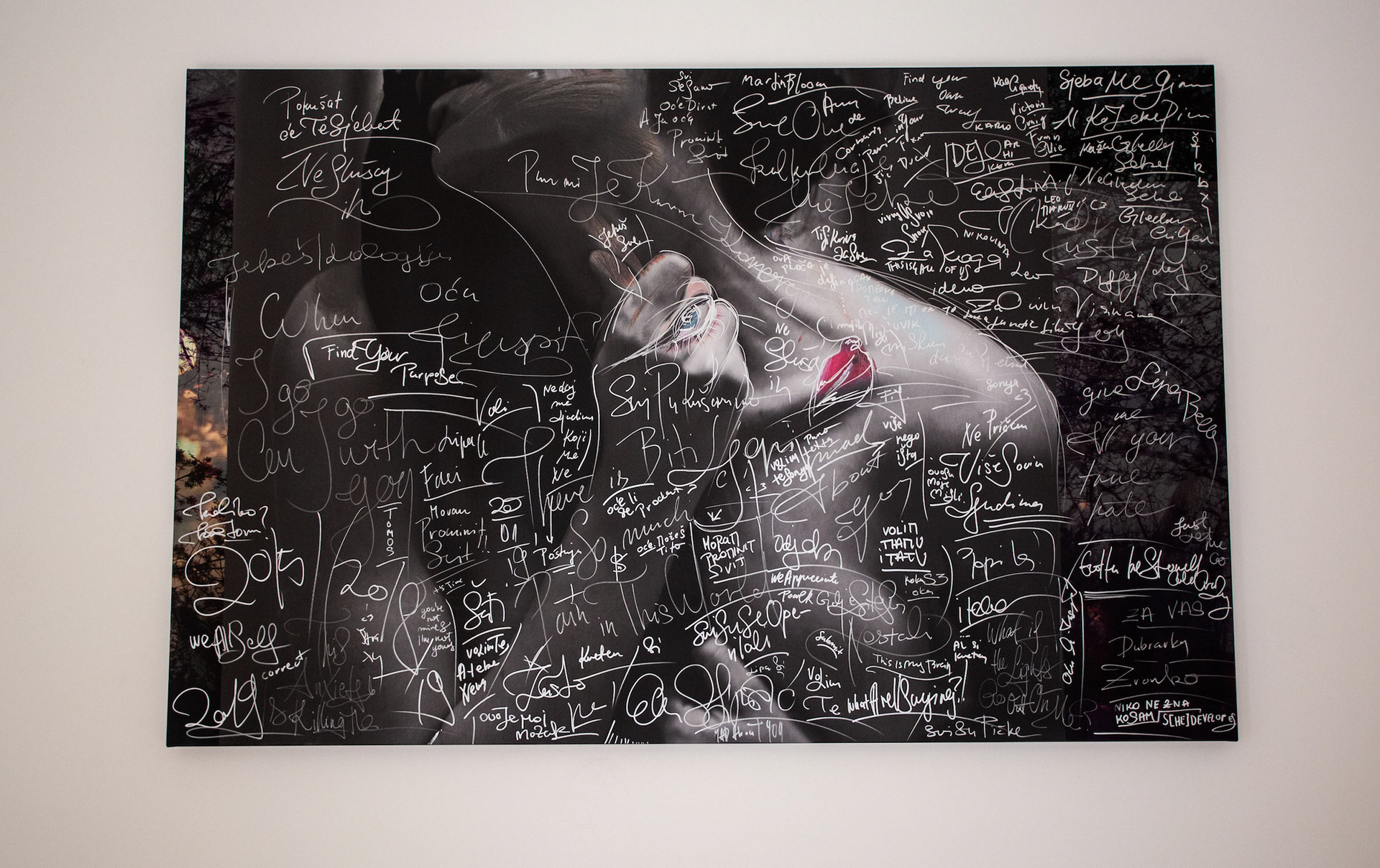 Photographic print on canvas + markers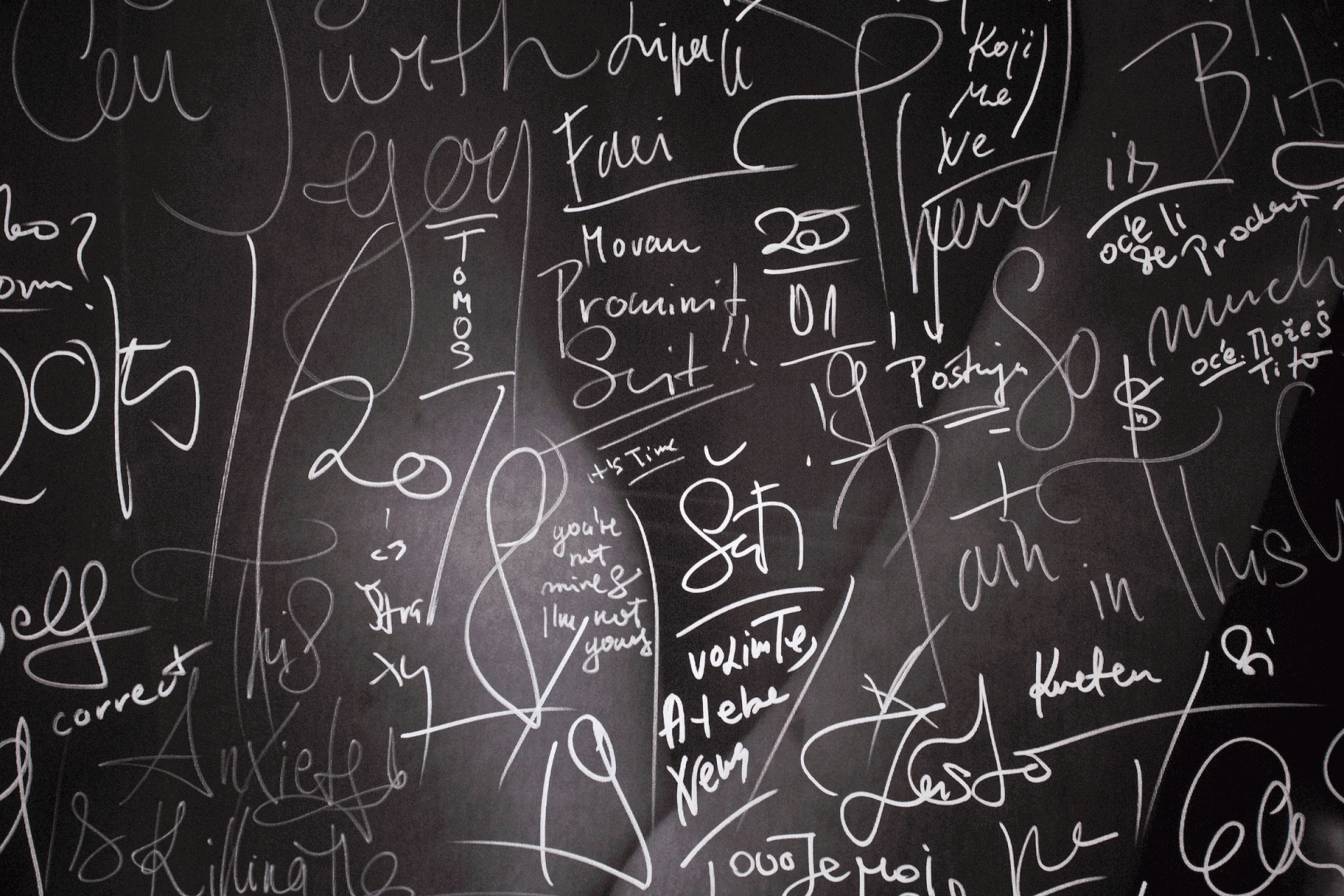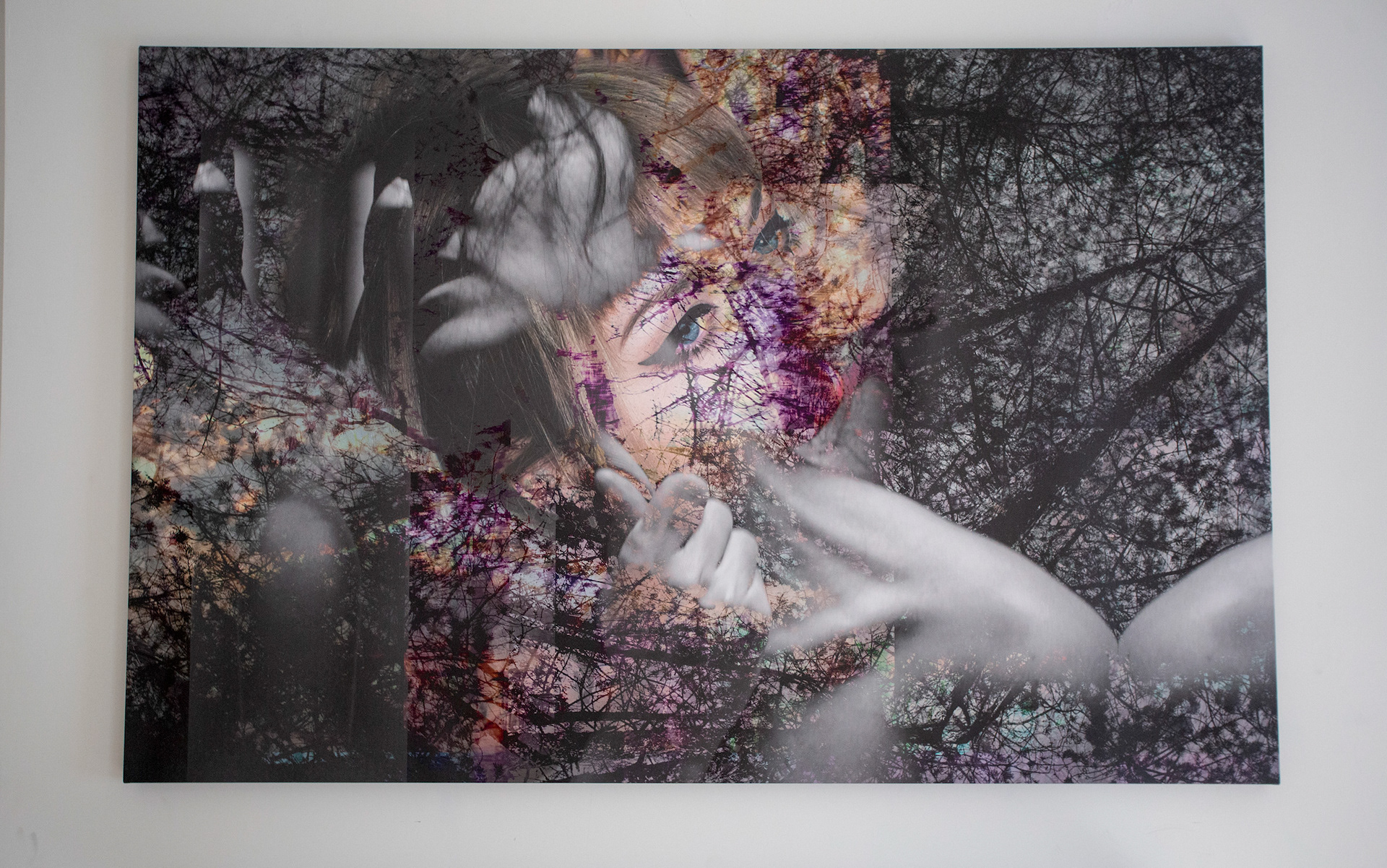 Photographic print on canvas